Wildcat Weekly September 16, 2022 ‌ ‌ ‌ ‌ ‌ ‌ ‌ ‌ ‌ ‌ ‌ ‌ ‌ ‌ ‌ ‌ ‌ ‌ ‌ ‌ ‌ ‌ ‌ ‌ ‌ ‌ ‌ ‌ ‌ ‌ ‌ ‌ ‌ ‌ ‌ ‌ ‌ ‌ ‌ ‌ ‌ ‌ ‌ ‌ ‌ ‌ ‌ ‌ ‌ ‌ ‌ ‌ ‌ ‌ ‌ ‌ ‌ ‌ ‌ ‌ ‌ ‌ ‌ ‌ ‌ ‌ ‌ ‌ ‌ ‌ ‌ ‌ ‌ ‌ ‌ ‌ ‌ ‌ ‌ ‌ ‌ ‌ ‌ ‌ ‌ ‌ ‌ ‌ ‌ ‌

From the Principal's Desk
This fall weather has been incredible. We are all trying to spend as much time enjoying the sunshine and each other's company, all while learning and having fun. We had our 3rd graders head to the Tunbridge Fair on Thursday, which was a great experience for them. Even though I have lived in Vermont my whole life, somehow we have never been to the Tunbridge Fair, it's on our list to try to get to this weekend. I'm sure my 4 year old would love some cotton candy!
I hope you all enjoy your weekend.
Lyndsie Perkins
Whole Child, Whole School, Whole Community



If you drop off your student after 8:00 AM please drop off at the main door and have your child check in at the office.







Breakfast and lunch will be free for all students this year. Even though all students may receive free meals, we still ask families to fill out a Free and Reduced Application (linked below) and the paper form, which is attached. It is very important that all families fill out these applications because having an accurate count of potential recipients opens up opportunities for our school. We receive Federal Funds based on our percentage of Free and Reduced Price School Meals. These funds are used for teacher training opportunities and professional development for staff, which have a direct impact on student learning. These funds are also used to help fund Title 1 Interventionists positions in our school.
Please fill this one and the other attached form out.
Please fill this one out as well.
Upcoming Events @ HES
9/22 - Community Dinner & Back to School Night @ 5:00-6:30
9/30 - Picture Day!
10/4 - PTO Meeting - 5:00-5:45
10/4 - Hartland School Board Meeting - 6:00
10/7 - Early Release @ 12:00
10/10 - No School






Winter activities is coming back! Save the dates:
1/11, 1/18, 1/25, 2/1, 2/8, 2/15
3/1 - Make up If needed
Specific Information around activities to come.
Menu:
Chili, Oven Roasted Veggies, Maple Corn Muffins & Apple Crisp






Thank you our school board members Nicki Buck and Heather Vonada for coming in, welcoming staff back for the school year and talking about their hopes for a successful year.
Thank you John Leonard for helping support our families who need after school care at the Rec!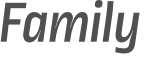 Student's School ID or Picture Day ID is EVTPBDWGN
Hartland Elementary School
Lyndsie Perkins

Lyndsie is using Smore to create beautiful newsletters